Techni-Glide®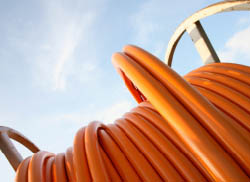 Hydrotex® Introduces Techni-Glide®
Cable-Pulling Lubricant Combining High Performance and Environmental Sensitivity, Water Based, 96% Biodegradable, Extremely Low Aquatic Toxicity, Low VOC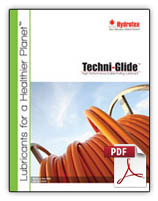 Dallas, TX, September 9, 2010 — Hydrotex® announces the release of its new formula for Techni-Glide®, a high performance cable-pulling lubricant. The new formula qualifies for the Hydrotex Lubricants for a Healthier Planet™ product line.  Techni-Glide is an environmentally intelligent fluid designed for use in all types of cable-pulling operations. This product is especially recommended for pulling cable over long distances, through multiple bends and in building installations. Techni-Glide is non-toxic, non-bioaccumulative and chemically inert and has Low VOC. Biodegradability as measured by the OECD 301B-28 day Sturm Test was 96.23%. Techni-Glide is virtually non-toxic in the OECD 203 Method Aquatic Toxicity Test; these attributes make it the lubricant of choice for marine and port installations and in any area where there is a concern of ground water, soil or water contamination.
Techni-Glide has superior friction-reducing properties which enable smooth cable pulling even under high sidewall bearing pressures.  The unique formula contains microscopic poly-spheres that reduce surface contact and allow the cable to ride on thousands of tiny "ball bearings."  No sticky residue after drying, Techni-Glide remains slippery.  Cable can be easily removed from conduit for future technology upgrade or a job that must be postponed can be finished at a later time.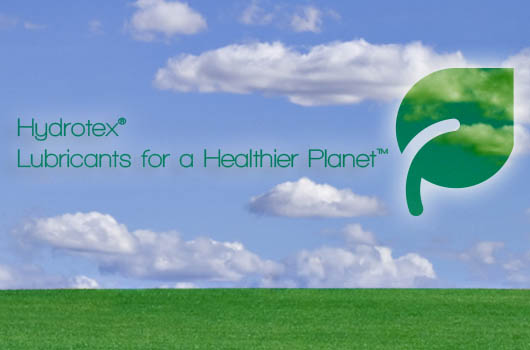 Vice President Krystyna Muldoon states, "This product is specifically designed to be environmentally sensitive; we are excited that it is now in the Hydrotex Lubricants for a Healthier Planet™ product line which allows our customers to use a superior product and improve upon sustainability initiatives."  For more information visit www.hydrotexlube.com.
Techni-Glide is compatible with all commonly used cable jacket and conduit materials and the application rate is up to 60% less than other pulling lubricants.
Hydrotex® is a manufacturer and distributor of high performance lubricant and fuel improver solutions.  As an employee owned company, we help our customers develop sustainable solutions designed to improve system reliability, save energy, limit pollution, extend fixed asset life, reduce maintenance costs and improve fuel efficiency. Our products and services leverage over 75 years of innovation resulting in superior lubrication solutions and high touch customer service.
Hydrotex manufactures and distributes over 300 products in the U.S.A.  The company has 30 distributions centers strategically located across the country and all Hydrotex products and solutions are available through Hydrotex local representatives or by calling 800-527-9439.