We believe that where you start matters.
So, we start with our Hydrosynthetic® base fluids, which are combinations of the best synthetic base fluids for particular applications. These fluids are the most pure base stocks allowing us to develop superior products and solutions for our customers' specific applications. We eliminate impurities and contaminants from the start so that our additives aren't required to compensate for base oil impurities.
By starting with our Hydrosynthetic base fluids, the full benefit of the Hydrotex proprietary additives is realized. This allows for our formulations to possess very robust additive packages, which contribute to our outstanding performance capabilities. Our robust additive packages extend the life of the lubricants and life of the equipment as well. We use more than 60 different base stocks which permits us to design our products to meet specific application requirements. Our products are designed to have inherently superior properties for lubricity, oxidation stability, thermal durability and film strength.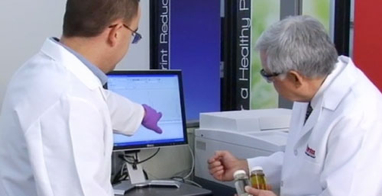 As Consultants, we analyze our customers' overall operations to improve return on investment, extend equipment life, reduce maintenance costs and reduce downtime. The Hydrotex Team is always working to determine exactly the right mix of products to provide the best solution for each customer.