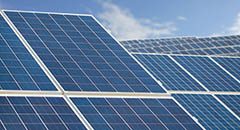 Hydrotex is a manufacturer and distributor of high performance lubricants and fuel improver solutions.
As an employee-owned company, we help our customers develop sustainable solutions designed to improve system reliability, save energy, limit pollution, extend fixed asset life, reduce maintenance costs, and improve fuel efficiency.
With respect to the power industry, power plants work to maximize ROI through innovative, sustainable solutions. Whether firing fossil fuels or using renewable technologies, an effective lubrication management program provides the proper oversight for the selection and use of the correct lubricants.
Challenges
The utility industry is currently being bombarded by a number of challenges on a daily basis, including: increasing EPA power plant emission standards (e.g., CO2, NOx, Hg, particulate), 316(b) fish protection standards, unit retirements (shuttering), high-levels of cycling operation for units designed for base load, reduced O&M and capital budgets, retirement of experienced personnel and the inability to backfill with new personnel, and New Regional Transmission Organization (RTO) alliances that have significantly changed unit operating requirements (more rapid start-up, more load-following, increased on/off cycling). All of these challenges could be "in-play" in a single day.
Objectives
Hydrotex assists customers in identifying, developing, and implementing continuous improvement processes.
Preventative and Predictive Maintenance, Reliability, and Facility Operations
We utilize on-site services, programs, and training combined with superior high performance lubricants to meet our customers' expectations.

The Hydrotex Solution
Hydrotex develops a unique Lubrication Management Plan for each customer. This plan is designed to provide the following services, programs, and products based on the facilities' actual needs and goals:
Full portfolio of Oils, Greases, and Hydraulic Fluids
Training and Continuous Education Programs
Oil and Fuel Analysis Programs
Equipment and Application Surveys
Lubrication Audits
Product and Solution Recommendations by Application
Critical Equipment Identification and Tracking Program
Cost Analysis, Return-On-Investment (ROI) Processes, and Equipment Energy Studies
Implementation Plans, Time Tables, and Process Management
Facility Equipment and Application Inspections
Reporting Practices, Quarterly Reviews, and Follow-up