A Second Career Opportunity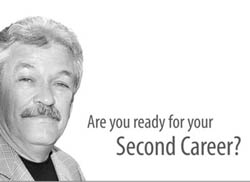 Embark on a New Career with Hydrotex
The percentage of workers over age 50 grew from 20 percent to 31 percent between 1996 and 2012, reports the AARP.  Since the economic down turn of 2009, many Baby Boomers have been laid off from companies that they have been devoted to for decades.
In the first quarter of 2012, 44 percent of unemployed workers older than 55 and more than 22 percent of unemployed workers in every industry (except mining and agriculture) had been out of work for at least a year, according to the Pew Fiscal Analysis Initiative.
However, in a time when many companies are laying off this experienced demographic, Hydrotex offers a unique opportunity that is often a perfect fit for those seeking a new career during mid-life.
Owning your own business and becoming an entrepreneur becomes an exciting new challenge.  Independent Contractors at Hydrotex come from diverse backgrounds such as engineers, farmers, plant managers, maintenance technicians and sales professionals.  The common bond between these individuals is their entrepreneurial spirit.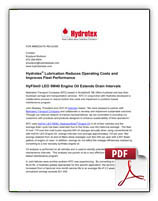 "At Hydrotex, some of our top sales leaders are over 50 years old. Many of these individuals joined Hydrotex as a second, mid-life career and will continue to be active with us for years after the age of retirement. We have people who have been with Hydrotex for over 50 years.  Our oldest active Independent Contractor, who is 89 years old, has been with Hydrotex since 1957.  Hydrotex values experience, dedication and loyalty and our Independent Contractors enjoy the flexibility of running their own business," said John Beasley, President and CEO of Hydrotex.
Through Hydrotex Lubrication University, the independent contractors receive continuous educational opportunities, which focus on the principles of lubrication, applications and products, lubrication management, reliability-centered maintenance and sustainable solutions.  Lubrication University provides an array of training sessions developed for individuals with little to no lubrication experience as well as those who want to pursue a Certified Lubrication Specialist certification.
In addition, Hydrotex is an employee owned company and offers an Employee Stock Ownership Program to qualifying independent contractors as well as a full benefit program.