Lufkin, Texas Selects Hydrotex as Lubrication Solution Partner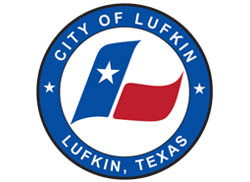 DALLAS – October 7, 2015 – The City of Lufkin, Texas has selected Hydrotex as its advisor on improving the performance of its utilities services fleet and machinery with environmentally-sustainable lubrication solutions.
Located in Eastern Texas, Lufkin has a population of more than 36,000. As a regional hub for retail shopping, medical facilities, industry and government its daytime population grows to an estimated 100,000 with correspondingly-sized service sector.
Lufkin's lubrication maintenance program will incorporate Hydrotex's Hydrosynthetic Base Fluids, the most pure base ingredients available, to ensure the lubrication solutions target specific usage and environmental needs and extend the reliability and life of the city's mechanical investments.
# # #
Hydrotex helps customers develop sustainable solutions designed to improve system reliability, save energy, limit pollution, extend fixed asset life, reduce maintenance costs and improve fuel efficiency. Its products and services leverage more than 75 years of innovation resulting in superior lubrication solutions and high touch customer service. For more information and to find your local Hydrotex consultant, contact www.hydrotexlube.com