Hydrotex Targets Food Processors with Food Grade Lubricant for Rotary Lobe Blowers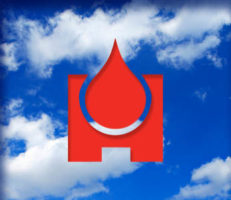 DALLAS—March 7, 2016 – Hydrotex, a national manufacturer and distributor of high performance lubrication and fuel improver solutions, announced today it is further enhancing its Ultra-Kleen1 Food Grade product line with Ultra-Kleen HyTemp1 Food Grade Blower Oil.
For maintenance and reliability professionals in the food processing industry, Ultra-Kleen HyTemp is proven to provide the highest degree of protection and performance with the added benefit of an NSF H1 food grade classification which makes it safe for incidental contact with food products.
Applicable for rotary lobe blowers, vacuum boost pumps, rotary claw compressors and high temperature/high speed gearboxes, Ultra-Kleen HyTemp Food Grade Blower Oil exceeds lubrication requirements for most positive displacement blowers, including top sellers such as Gardner Denver, Aerzen and Kice.
The high operating temperature of positive displacement blowers often limits the life expectancy of food grade mineral oils. This lubricant's oxidation stability, which surpasses the competition by more than 125% in accelerated testing, allows longer drain intervals and less gear surface deposits.  The high viscosity index (VI) offers optimal lubrication at extreme temperatures and reduces energy consumption through improved mechanical efficiency when compared to lower VI mineral and synthetic oils.
Cleanliness and food safety are critical to the food processing industry and a challenge for maintenance and reliability professionals using lubricants in its high speed, high temperature environments. Hydrotex formulated Ultra-Kleen HyTemp Food Grade Blower Oil to provide these customers with the security of maintaining their complex equipment without compromising the safety and quality of their end products. Food processors now have the performance and longevity of a traditional high temperature gear oil in a food grade blower oil.
Ultra-Kleen HyTemp Food Grade Blower Oil is available through local Hydrotex representatives. To find a representative, please check www.Hydrotexlube.com or call 1-800-527-9439.
# # #
Hydrotex helps customers develop sustainable solutions designed to improve system reliability, save energy, limit pollution, extend fixed asset life, reduce maintenance costs and improve fuel efficiency. Its products and services leverage 80 years of innovation resulting in superior lubrication solutions and high touch customer service. For more information and to find your local Hydrotex consultant, contact www.hydrotexlube.com