Hydrotex Launches High Performance Barrier Fluids for Mechanical Seals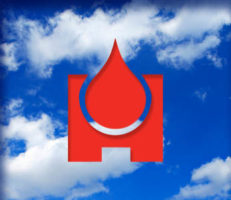 DALLAS – March 7, 2016 – Hydrotex, a national manufacturer and distributor of high performance lubrication and fuel improver solutions, announced today it is introducing two new synthetic barrier fluids: Hydrotex Economy Barrier Fluid, for cost-sensitive applications, and Hydrotex Performance Barrier Fluid, for extended lubricant life and improved low-temperature fluidity. Both fluids outperform the leading competitor in providing superior lubrication and cooling for tandem and dual mechanical seals, as proven through testing by a major mechanical seal manufacturer.
For maintenance and reliability professionals in the refining, chemical processing, and food processing industries, Hydrotex Barrier Fluids ensure the performance and extend the life of expensive cartridge seals. These barrier fluids are also approved for incidental food contact under FDA Regulation CFR 178.3570, Lubricants with Incidental Food Contact and NSF H1 approval is pending.
Mechanical seals, which can number in the hundreds in a typical refinery or plant, are critical in the process of separating and controlling hazardous chemicals, maintaining the integrity of food ingredients and ensuring cleanliness and purity throughout the manufacturing processes. The reliability of each seal also safeguards worker safety and environmental compliance.
"These barrier fluids fill a performance gap," said John Cummins, vice president, product technology. "Previously available products worked for a short time but didn't provide long-lasting leak protection."
Hydrotex Barrier Fluids are available through local Hydrotex representatives. To find your representative, please check www.Hydrotexlube.com or call 1-800-527-9439.
# # #
Hydrotex helps customers develop sustainable solutions designed to improve system reliability, save energy, limit pollution, extend fixed asset life, reduce maintenance costs and improve fuel efficiency. Its products and services leverage 80 years of innovation resulting in superior lubrication solutions and high touch customer service. For more information and to find your local Hydrotex consultant, contact www.hydrotexlube.com