Hydrotex Announces Stephanie DiGiovanni As Wisconsin Division Partner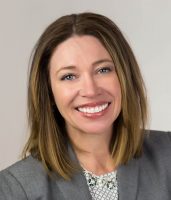 DALLAS – July 18, 2017 – Hydrotex, a national manufacturer and distributor of high performance lubrication and fuel improver solutions, announced Stephanie DiGiovanni has joined the company as Division Partner serving the food processing, industrial and pupil transportation industries. Her efforts will span southern Wisconsin including Milwaukee, Madison and Green Bay.
As a Division Partner, DiGiovanni counsels customers on cost-efficient machinery and equipment maintenance using environmentally-sustainable solutions. In addition to the industry-standard focus on premier lubrication, reduced friction and reduced wear, Hydrotex solutions address biodegradability, oxidation stability, reduced cost, worker health and application knowledge.
"I partner with companies to identify opportunities to reduce downtime and extend asset life by helping them make measurable improvements in their lubrication programs," said DiGiovanni. "I also believe an educated team is invaluable to maintaining a company's investment in machinery so I work with customers to make sure their teams have the skills to ensure this."
DiGiovanni is steeped in the art of entrepreneurship. She started her career by building a sales territory from the ground up; convinced a Major League Baseball team to green-light her new idea for fan engagement; and capped it off by building another business territory into one of the top 10% of the company and maintaining that achievement for an impressive 11-year streak.
DiGiovanni completed training at Hydrotex's Lubrication University, is HAZMAT Certified and has a Bachelor's degree from the University of Wisconsin-Oshkosh.  She can be reached at SDiGiovanni@Hydrotexlube.com
# # #
Hydrotex helps customers develop sustainable solutions designed to improve system reliability, save energy, limit pollution, extend fixed asset life, reduce maintenance costs and improve fuel efficiency. Its products and services leverage more than 80 years of innovation resulting in superior lubrication solutions and high touch customer service. For more information and to find your local Hydrotex consultant, contact www.hydrotexlube.com