Hydro-Syn EP – Oriented Strand Board Facility – Planetary Reducer Trails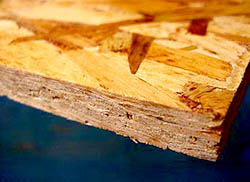 Oriented Strand Board Facility
Oriented Strand Board Facility – Performance Review of Hydro-Syn EP Gear Oil in Planetary Reducers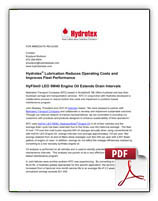 Prior to 1995 this North Carolina OSB facility had experienced frequent failures on two expensive German planetary gear reducers which serve to drive the two most critical machines in the forming line.  The FCOS gearbox failed on average every 18 months, and the forming line drive gear box failed approximately every 24 months.
Rebuilds were costing $22,665 and $14,900 respectively for each occurrence; failures were related to both gearing and bearings.  Fluids for these applications were changed to Hydrotex® Hydro-Syn EP 80W90 in October 1995.
Since converting to Hydro-Syn EP 80W90, the FCOS Gearbox has failed only one time and the forming line drive has not been replaced. To date, Hydrotex had saved this facility over $300,000 in rebuild cost and more than $100,000 in downtime and labor.
Additionally, this facility had experienced injector failures with their grease auto-lube systems.  Their former grease was separating, which caused a wax type of buildup in the injectors and plugged the systems. They converted to Hydrotex Hyplex™ grease and eliminated all injector failures. This facility had spent over $18,000 the preceding year on injector replacements plus additional money on failed bearings, reactive maintenance and unplanned downtime.