Arbor Resources Selects Hydrotex as Lubrication Solution Partner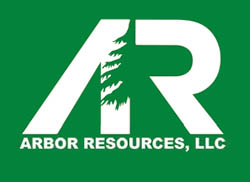 DALLAS – July 15, 2015 – Arbor Resources, headquartered in Diboll, Texas, has selected Hydrotex as its advisor on improving the performance of its service fleet and tree, brush and vegetation trimming machinery with environmentally-sustainable lubrication solutions.
Arbor Resources has more than 25 years of experience in right-of-way maintenance contracting for electrical cooperatives and utility companies. A family business with three generations spanning over 50 years in the industry, Arbor Resources specializes in comprehensive vegetation management.
The company's lubrication maintenance program will incorporate Hydrotex's Hydrosynthetic Base Fluids, the most pure base ingredients available, to ensure the lubrication solutions target specific usage and environmental needs and extend the reliability and life of its mechanical investment.
# # #
Hydrotex helps customers develop sustainable solutions designed to improve system reliability, save energy, limit pollution, extend fixed asset life, reduce maintenance costs and improve fuel efficiency. Its products and services leverage more than 75 years of innovation resulting in superior lubrication solutions and high touch customer service. For more information and to find your local Hydrotex consultant, contact www.hydrotexlube.com