Hydrotex Awards Platinum Level to David Semper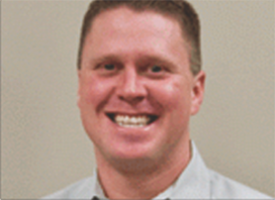 DALLAS – March 27, 2017 – Hydrotex, a leader in sustainable industrial lubricants and fuel improvers recently announced that David Semper, Division Partner, attained the company's Platinum Level, making him one of the top sales executives in the company nationwide for the company's 2016-2017 sales year. Semper, who has been with Hydrotex since 2008, is responsible for a portion of the company's business in North Texas concentrating on the agriculture, food processing, construction, industrial, fleet management and clean diesel markets.
This year's win is Semper's seventh as a top achiever. His performance has consistently earned recognition every year since joining the company. As a Platinum Level achiever, his award includes a luxury trip to South America including a four-night cruise on the Amazon River and VIP treatment at the company's Annual Meeting.
Semper resides in Parker, Texas and is a graduate of Colorado School of Mines, Golden, Colorado. He is a member of St. Jude's Catholic Church and the Allen Sports Association.
# # #
Hydrotex helps customers develop sustainable solutions designed to improve system reliability, save energy, limit pollution, extend fixed asset life, reduce maintenance costs and improve fuel efficiency. Its products and services leverage more than 80 years of innovation resulting in superior lubrication solutions and high touch customer service. For more information and to find your local Hydrotex consultant, contact www.hydrotexlube.com