Hydrotex Announces Retirement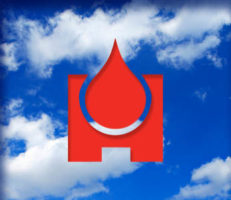 DALLAS – September 1, 2015 – Hydrotex, a national manufacturer and distributor of high performance lubricant and fuel improver solutions, today announced Alan Harding will retire August 31, 2015, after a decade of service. He will continue serving the company as an independent technical consultant.
After serving in the United States Air Force, Special Operations Group, Harding started his business career in 1978 with Imperial Oil & Grease Company. Over the next 37 years Harding contributed to multiple entrepreneurial companies and Fortune 500 corporations either as a consultant or an employee, frequently focusing on building sales departments, introducing new programs and managing operations.
During his Hydrotex tenure Harding served as vice president, market segment leader and senior training specialist in Hydrotex's Lubrication University. His responsibilities have included sales, marketing, technical service, project management and account management.
Most recently he was a member of the company's Technical Response Team (TRT) and advised customers on lubrication reliability programs and field engineering services throughout the United States. As a consultant he will continue to support TRT and the company's field sales force.
"Alan has been an important team member contributing vital experience and application knowledge," said John Beasley, chief executive officer. "We appreciate that he will continue to contribute to our mission and our customers."
# # #
Hydrotex helps customers develop sustainable solutions designed to improve system reliability, save energy, limit pollution, extend fixed asset life, reduce maintenance costs and improve fuel efficiency. Its products and services leverage more than 75 years of innovation resulting in superior lubrication solutions and high touch customer service. For more information and to find your local Hydrotex consultant, contact www.hydrotexlube.com