Hydrotex Announces Addition of William Link as Vice President Sales, Food Processing Market Segment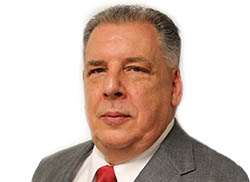 DALLAS – August 12, 2015 – Hydrotex, a leader in sustainable industrial lubricants and fuel improvers, announced today that William Link has joined the company as vice president sales for its food processing market segment. He is responsible for leading the organization in developing and strengthening relationships with companies in bottling/canning, milling, baking, meat packing and dairy operations.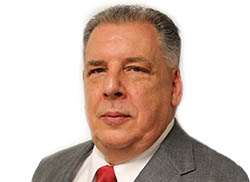 Link's background includes leadership positions with Tipper Tie Inc., an international manufacturer of food processing equipment; Sympak, a manufacturer of food processing equipment; and Poly-clip System Corp, the world's leading provider of clip-closure packaging. He is accomplished at building relationships at multiple levels within customer organizations and providing extended support aimed at achieving both short and long term objectives.
"The Food Processing Market Segment is a priority for Hydrotex," said John Beasley, chief executive officer.
"We have several blue-chip customers and look forward to adding even more value to those relationships, and to new customers, with Bill's leadership."
"I was attracted to Hydrotex's customer commitment," said Link. "This position gives me the opportunity to build on that foundation and expand our service level and market leadership."
Link will be based at Hydrotex's headquarters in Dallas, Texas.
# # #
Hydrotex helps customers develop sustainable solutions designed to improve system reliability, save energy, limit pollution, extend fixed asset life, reduce maintenance costs and improve fuel efficiency. Its products and services leverage more than 75 years of innovation resulting in superior lubrication solutions and high touch customer service. For more information and to find your local Hydrotex consultant, contact www.hydrotexlube.com