Hydrotex Announces Addition of Krista Pallay as Sales Support Engineer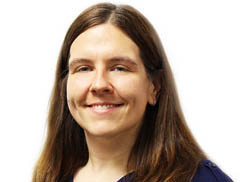 DALLAS – July 22, 2015 – Hydrotex, a leader in sustainable industrial lubricants and fuel improvers, announced today that Krista Pallay has joined the company as Sales Support Engineer.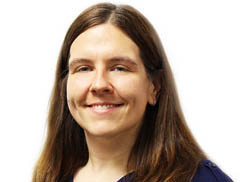 Pallay has more than seven years of experience working inside leading chemical manufacturing companies including Air Liquide and Dyno Nobel. Her roles have taken her from the laboratory to the plant floor, and from planning to production.
"Krista has a high mechanical aptitude and knows process engineering from within the manufacturing environment," said John Beasley, chief executive officer. "That perspective, coupled with her deep knowledge of the chemical industry, gives her insights that can directly help customers in those arenas."
As Sales Support Engineer, Pallay will join Hydrotex's Technical Response Team, the department responsible for troubleshooting critical technical issues impacting customer machinery or equipment. The team works closely with the company's national consultant network to address questions about Hydrotex products and their applications to market segments including industrial manufacturing, food processing, pupil transportation and agriculture.
Pallay earned her Master of Science in Chemical Engineering, from Georgia Institute of Technology and her Bachelor of Science in Chemical Engineering from Rensselaer Polytechnic Institute.
# # #
Hydrotex helps customers develop sustainable solutions designed to improve system reliability, save energy, limit pollution, extend fixed asset life, reduce maintenance costs and improve fuel efficiency. Its products and services leverage more than 75 years of innovation resulting in superior lubrication solutions and high touch customer service. For more information and to find your local Hydrotex consultant, contact www.hydrotexlube.com