GD Cattle Selects Hydrotex as Lubrication Solution Partner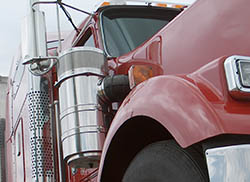 DALLAS – August 5, 2015 – GD Cattle, a fresh produce trucking company headquartered in Burbank, Washington, has selected Hydrotex as its fleet advisor on improving the performance of its heavy haul trucks with environmentally-sustainable lubrication solutions. GD Cattle's operations run consistently throughout the year servicing the commodity markets in southern Washington and northern Oregon.
GD Cattle is incorporating Hydrotex's lubrication management program into its maintenance planning to increase the fleet's productivity and reliability by helping extend service intervals and providing wear protection.
# # #
Hydrotex helps customers develop sustainable solutions designed to improve system reliability, save energy, limit pollution, extend fixed asset life, reduce maintenance costs and improve fuel efficiency. Its products and services leverage more than 75 years of innovation resulting in superior lubrication solutions and high touch customer service. For more information and to find your local Hydrotex consultant, contact www.hydrotexlube.com