City of Denver Selects Hydrotex as Lubrication Solution Partner for Municipal Golf Courses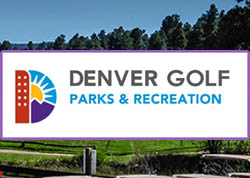 DENVER —  May 25, 2016 – The City of Denver, Colorado, is working with Hydrotex to determine if Hydrotex's lubrication management program can improve turf equipment performance and extend oil change intervals.
With eight golf facilities, Denver Golf provides a wide range of options for enjoying the sport including one 27-hole regulation golf course, four 18-hole regulation golf courses, one 18-hole executive mountain golf course, two 9-hole par three golf courses, two Miniature Golf facilities, five driving ranges (including a signature water range), six Restaurants, and the Denver Junior Golf/The First Tee of Denver – The second largest First Tee program in the country.
In 2016 City golf courses Overland, Evergreen, Harvard, and Wellshire began using Hydrotex products. "We are passionate about golf and about making it enjoyable for as many Denver citizens as possible," said Pam Smith, director of agronomy for the City of Denver. "In addition to providing outstanding golfing conditions, we are committed to continually improving our operations through sustainable management practices.  With the Hydrotex program's higher quality lubricants, oil testing, and ongoing expert involvement we hope to improve equipment performance while extending oil change intervals.  The result could be a significant reduction in used oil waste."
Denver Golf's lubrication maintenance program will incorporate Hydrotex's Hydrosynthetic Base Fluids, the purest base ingredients available, to ensure the lubrication solutions target specific usage and environmental needs and extend the reliability and life of the City's mechanical investments.
# # #
Hydrotex helps customers develop sustainable solutions designed to improve system reliability, save energy, limit pollution, extend fixed asset life, reduce maintenance costs and improve fuel efficiency. Its products and services leverage 80 years of innovation resulting in superior lubrication solutions and high touch customer service. For more information and to find your local Hydrotex consultant, contact www.hydrotexlube.com