Hydrotex Announces Brandt Jensen As Utah Division Partner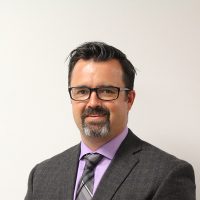 DALLAS – September 28, 2017 – Hydrotex, a national manufacturer and distributor of high performance lubrication and fuel improver solutions, announced Brandt Jensen has joined the company as Division Partner serving the fuel, food processing and local & long-distance freight industries. His efforts span the upper and eastern half of the state including the Ogden, Salt Lake City, Provo and Logan areas.
Jensen is a second-generation entrepreneur who helped his father build one of Utah's leading logistic companies. He has already enjoyed success with building and managing Interwest Transportation while servicing customers. Now he is accomplishing the same in his Hydrotex role.
"As a customer of Hydrotex products I experienced its performance first hand," Jensen said. "Becoming a Division Partner was a natural next step that capitalized on my background in warehousing, distribution, logistics and transportation. Many of my Hydrotex customers are in the same roles I've had, so we're already speaking the same language."
As a Division Partner, Jensen will counsel customers on cost-efficient machinery and equipment maintenance using environmentally-sustainable solutions. In addition to the industry-standard focus on premier lubrication, reduced friction and reduced wear, Hydrotex solutions address biodegradability, oxidation stability, reduced cost, worker health and application knowledge.
Jensen graduated from Dixie State University, St. George, Utah.  He is based in Draper, Utah and can be reached at BJensen@Hydrotexlube.com
# # #
Hydrotex helps customers develop sustainable solutions designed to improve system reliability, save energy, limit pollution, extend fixed asset life, reduce maintenance costs and improve fuel efficiency. Its products and services leverage more than 80 years of innovation resulting in superior lubrication solutions and high touch customer service. For more information and to find your local Hydrotex consultant, contact www.hydrotexlube.com